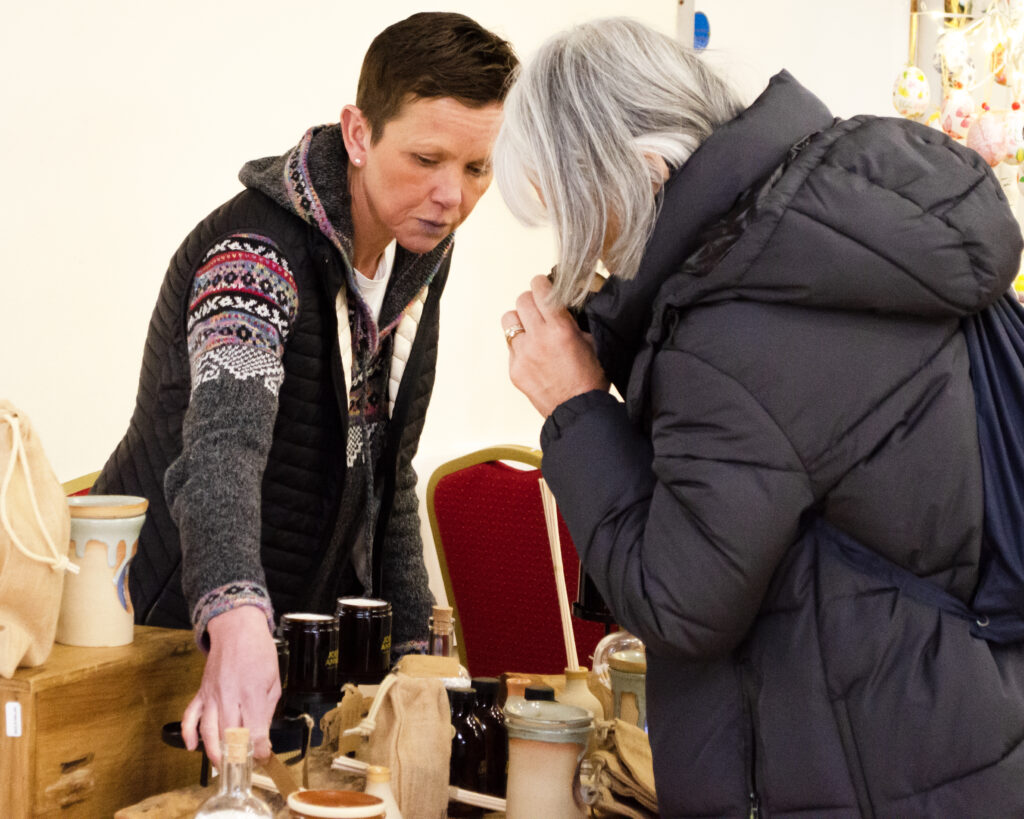 When I attended my first craft fair with my Joe & Anna Business, I earned more money in that single craft fair than I did in four months of selling my candles online! It was a great feeling for me and my family, providing a much-needed boost, at that particular time.
With my background as a teacher for over 20 years, I applied my planning skills and experience to my own small business. Each craft fair taught me something new, allowing me to refine my selling techniques and enhance my display. The more events I participated in, the better I became at engaging with customers, and I even received some bulk orders for my candles.
If the idea of joining a craft fair seems overwhelming, especially without years of event planning experience, I've gathered some valuable tips for first-timers. These insights will help you feel like a seasoned pro in no time.
Tip 1: Stay organised and plan ahead. Participating in a craft fair requires careful planning and organisation. Take into account logistics such as vendor parking, assistance for setting up, availability of power and Wi-Fi. Understand the setup time and be prepared for outdoor events with contingency plans for inclement weather. Planning ahead and staying organised will greatly contribute to your success at the fair.
Tip 2: Create a Comprehensive "Event Kit". Put together a kit that includes essential items you might need during the event. This can include sellotape, packing tape, a first-aid kit, a power bank or portable charger, a sharpie marker, an ample supply of pens and a small notebook, safety pins, scissors, and paper clips. Additionally, consider bringing plastic zip ties for hanging banners, an extension lead  if electricity is needed, and decorative items that can double as weights for outdoor events. Provide bags for customers to carry their purchases.
Tip 4: Enable convenient payment options to ensure that you can accept various forms of payment from customers. Set up a business banking account to separate personal and business finances. Consider using services like Square or SumUp to accept credit card payments and have cash on hand to provide change. Prepare for potential issues with phone service or Wi-Fi by having backup payment options available. Offering multiple payment methods will accommodate different customer preferences.
Tip 5: Promote your participation in advance. Maximise your event visibility by advertising your attendance before the event. Use local businesses, social media platforms, and your website to spread the word about the events . Share posts from the fair organisers, showcase your products through photos, and consider offering special promotions to entice potential customers. Have business cards or flyers readily available during the event to extend sales beyond the fair itself.
Tip 6: Design an appealing table with the customer in mind to attract their attention and encourage engagement. Practice setting up your display beforehand and consider the visual appeal from a shopper's perspective. Make sure your products are easily visible, use different heights to add interest, and invest in tablecloths for a more professional look. If applicable, provide mirrors for customers to try on jewellery or clothing. Clearly mark prices and consider offering bundles or special offers to entice buyers.
Tip 7: Pack ahead and arrive early to allocate sufficient time for setting up your table, as it often takes longer than anticipated. Practice your setup in advance and take a photo for reference. Arriving early allows you to familiarise yourself with the event layout and important areas like toilets and cafes etc.
If you find yourself on the fence about participating in an event, I tell you not to be afraid. It's an excellent way to sell your products. Over time, you can refine your table display and improve upon it.
Take that first step, dip your toes in, and sign up for that initial event. You may be pleasantly surprised by the rewards that await you.
Have a lovely day!
Love, Katy x