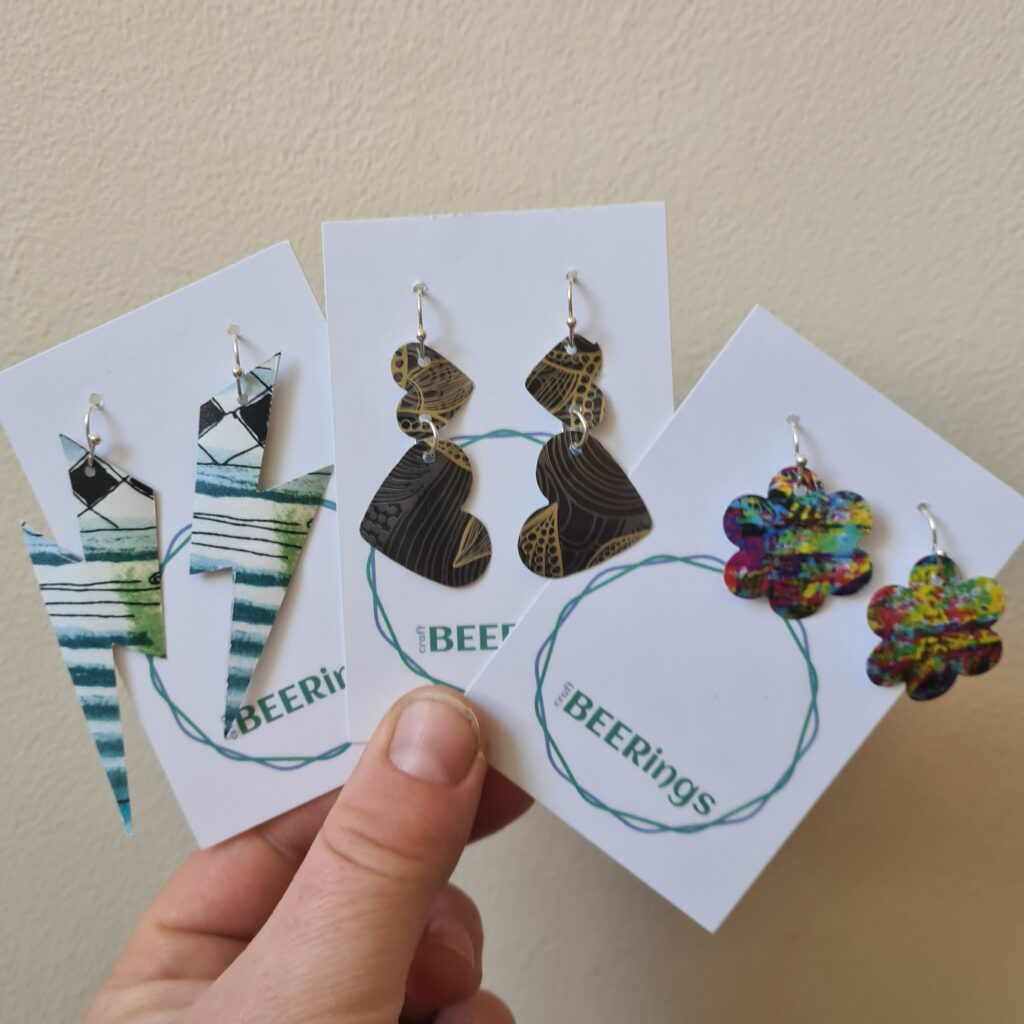 Here is a little back story about craft BEERings 
Hi. I'm Carys, creator of craft BEERings. I'm a Colchester based craft beer drinking, earring addict and recycling enthusiast!
So, on a bored night drinking and crafting, I realised that something had to be done to make the beautiful designs found on craft beer cans be enjoyed for longer and not just throw in the recycling for no one to see and enjoy. A little cutting here, a little eye for detail there, mount them on quality earring fittings and the first pair of BEERings were created! 
After asking around, I realised I'd made something pretty cool and unique!  Slowly I gained a little confidence after being stocked in a few shops locally and attending craft stalls and farmers markets. A few years down the line and I have a brand I am really proud of! Although still stocking and selling locally, I'm now also connecting with the craft beer breweries and attending national festivals. 
I sell from etsy at www.craftbeeringsstore.etsy.com and am very excited to attend my first Folk and Bespoke event in my hometown of Colchester, at Firstsite on Saturday 17th June. 
Have a lovely day!
Love, Katy x