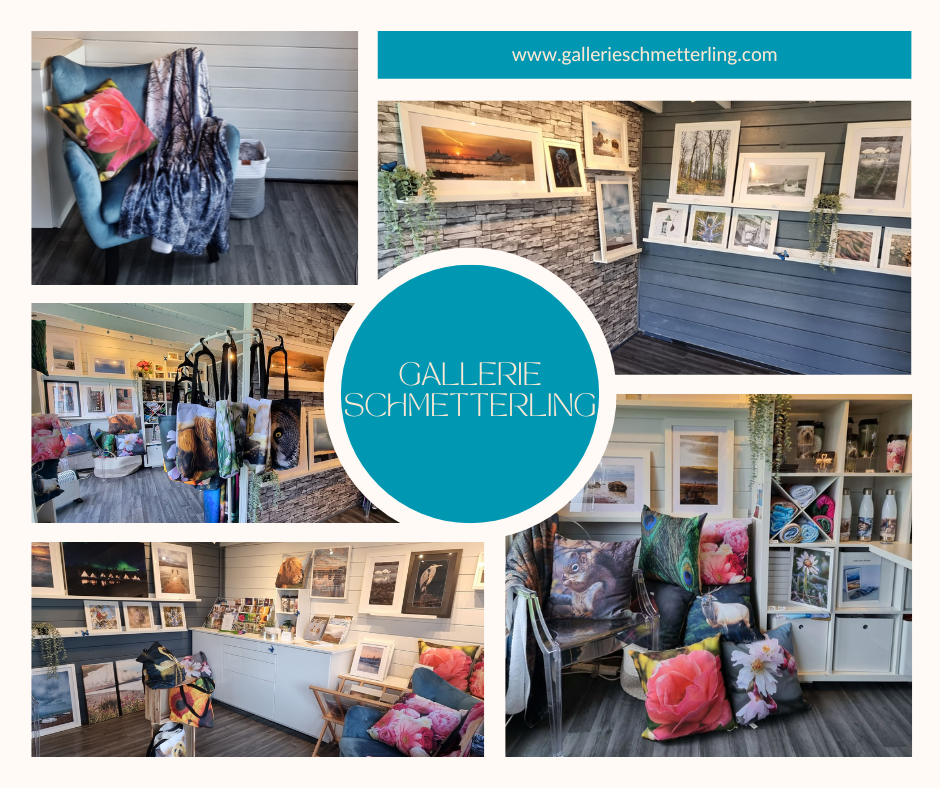 It all started during lockdown as so many of these things do. I had given up full time work due to ill health at the end of 2019 and then lost my mother and 2 other close family members in 2020. My coping method was walking. And walking. And walking. I started taking photographs of things that I saw out and about. First on my phone, then on a small camera that I could hide in my pocket so that other walkers wouldn't judge me but then finally on my old wedding cameras. 
It was when I accompanied my husband to a training course in Seaford, East Sussex, that I met Simon the owner of the Wellington Hotel where we were staying. Simon really loved the photographs that I was taking of the area. It took a lot of persuading that my work was good but he eventually convinced me and several images hang on the walls of his hotel. I have had a number of sales from there.
I have opened Gallerie Schmetterling to showcase my favourite photos and share them with you. In case you were wondering Schmetterling means butterfly in German. It's in German because my mother, who was my biggest fan, was German and this gallery is dedicated to her.
I almost always have my cameras with me when I go walking or go on holiday. Everything from grand landscapes and seascapes, to interesting rocks, shells, insects and of course butterflies gets photographed. My family laugh when I get distracted and chase butterflies and bees around until they settle long enough for me to photograph.
Every image here in Gallerie Schmetterling has been taken by me; the prints, of course, but also the canvases, beach towels, throws, cushions, puzzles and very popular tote bags and travel cups. I am sure that there is something that takes your fancy for you or as a gift for that special someone.
I do have an actual little Gallery in Alpha Garden Centre, Wickford, I spotted the empty summer house and thought it would be perfect, and it is. This is where you can find me 6 days of the week. Its hard to be in two places at the same time however I do try and have a stall at Folk and Bespoke when I can. If I am not there, you can always come to the gallery or shop at my on-line store.
Come and have a look, it would be lovely to meet you.
Have a lovely day!
Love, Katy x