Mindful gifting is both an art and a special gesture. I'm sure you know the kind of gifts I'm talking about – things or experiences chosen with care to add value to your life. It may be an item you've been wanting or something you've never thought of, like a set of ceramic dishes one of my best friends bought me from her travels. I never knew I needed them and yet use them regularly to hold a variety of items. Gifts like this are truly touching and remind me of the gift giver. I always mention her when using the bowls.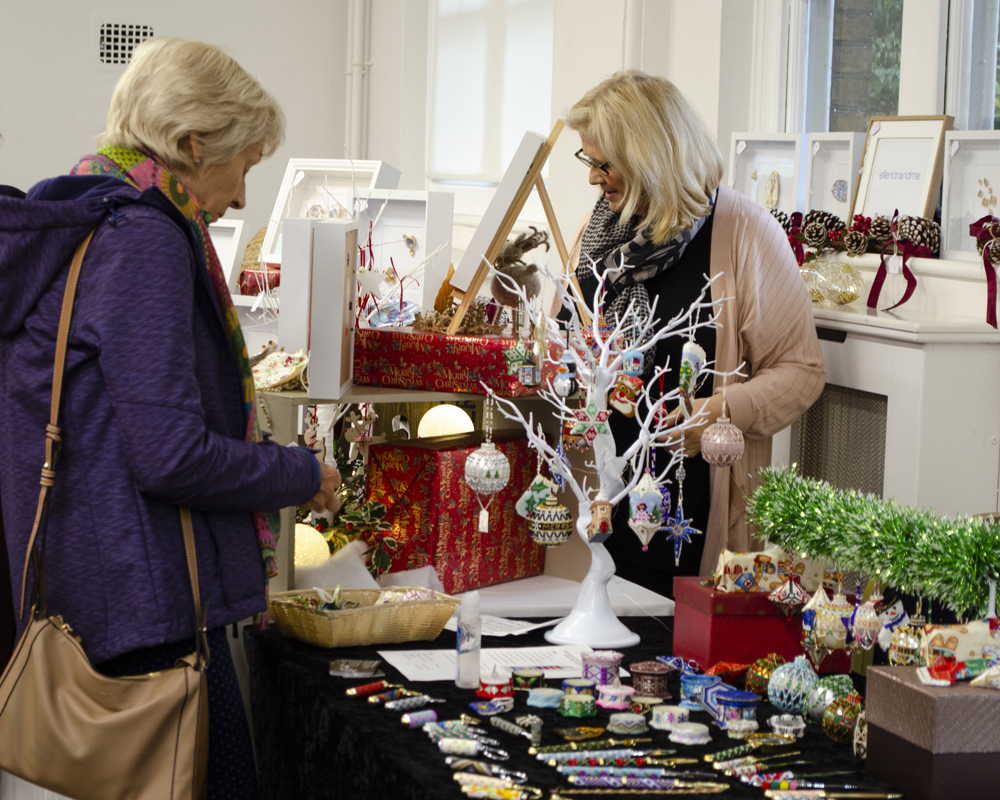 While we all want to gift carefully chosen items, the craziness of the festive season means that presents can sometimes become just another item on our long "to-do list". However, it doesn't have to be that way. In case the pressure is already starting to build, below are a few simple and gentle practices to help you choose more intentional gifts during this rollercoaster time of year.
1. Keep the "why" in mind
The exchange of gifts at Christmas can be a beautiful ritual. However, it can also bring with it certain pressures – be it financial, social, time-related, unrealistic expectations portrayed by the media, or even just trying to choose something for someone who seems to have everything already. Rather than viewing presents as another item on the Christmas to-do list, try to think about why you're giving the gift and how you can show that person love, appreciation or care by carefully choosing a gift for them that you think they will love and use.

2. Consider a "Kris Kringle" Approach
Every family has it's own feelings around gifting – spoken and unspoken. All of these are unique and wonderful. However, one approach is to do a "Kris Kringle" where names are pulled from a hat and each person buys for just one other up to a certain value. Instead of the overwhelm of trying to buy gifts for 20 plus family members, it allows us to choose a special and good quality gift for one of them and puts the focus back on intentionally gathering together.

3. Ask yourself these questions about the person you're buying for before going shopping

When practicing mindful gifting consider these questions before you enter the shops. What are the person's interests and hobbies? Is there something practical that they need? What are their values and belief systems around gift-giving? What is their aesthetic? Is there something that you think they might use or enjoy, that they wouldn't buy for themselves? Do they appreciate homemade gifts or store-bought? Do they prefer outdoor or indoor activities? Would they like an experience or an item?
While you probably already consider these questions, sometimes it can be hard to think clearly at 10pm in the late-night opening hours, staring at a shopping aisle, surrounded by crowds and Jingle Bell Rock serenading you for the 100th time that week. Sound all too familiar?

4. Meaningful doesn't equal expensive

Mindful gift giving to me means choosing an item that is best tailored to the person you're buying for (while, of course, remaining within your budget). However, often the best gifts are not necessarily the most expensive, rather those that a person will really cherish and love.

5. Mindful gift wrapping and sustainable practices
I think mindful gifting goes beyond simply the gift itself and includes the way it's presented and the impact it might have on the world we live in. There are so many amazing sustainable brands these days as well as eco-friendly ways of presenting gifts in a more sustainable, but aesthetic manner.
Mindfulness brought to gift giving can include mindfulness of: The needs and interests of the receiver. Our intentions for offering a gift. The impact of the gift on the environment or the community. Any expectations, beliefs, or emotions associated with the giving and any limitations we face, such as finances or logistics for delivery. "It's not how much we give, but how much love we put into giving."
Have a lovely day!
Love, Katy x