My name is Edwina Jordan, I live in Chelmsford Essex and love anything to do with home decor.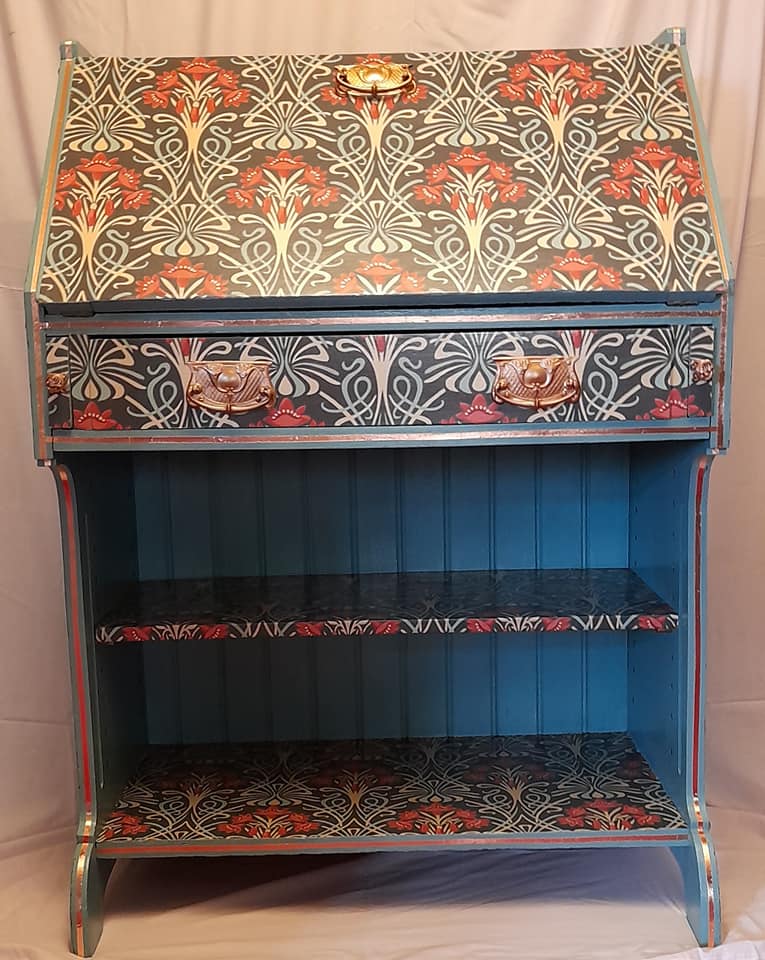 The way wallpaper, paint, fabric or carefully chosen furniture and accessories can completely transform a room or area enthrals me. It doesn't matter if the most expensive products, bargain bucket, charity shop or boot sale buys are used, it's the end results that matter. It could be any style and from any period, clever period decorating can either transport you back in time or be the latest trend. I love transforming furniture , furthermore I love the way wallpaper, paint and accessories can transform something tatty, tired and dated into something unique and useful or a new piece into something vintage . 
I'm a magpie and can't walk past a skip or charity shop without having a nose around for some discarded treasure, I love the idea that in some small way, by recycling my finds for reuse, I'm doing my bit, albeit very small, to help the environment and I try to use environmentally paints, waxes and varnishes at all times.
As well as using known brands of paints in colours to coordinate with the home decor, I also blend colours for that truly unique look.
Paints Preserve Us offer a complete service helping to select colours, stencils, decoupage papers, knobs and handles and sourcing chosen items. We offer a range of different techniques and styles from shabby chic to oriental and from marbling to crackle glaze.
So if it's fitted or free standing, new or old, in fact anything from a jewellery box to a fitted kitchen, Paints Preserve Us offer a complete service at competitive prices.
Thanks for reading!
Love, Edwina x