A little about 'Southend Beach and Sea Art.'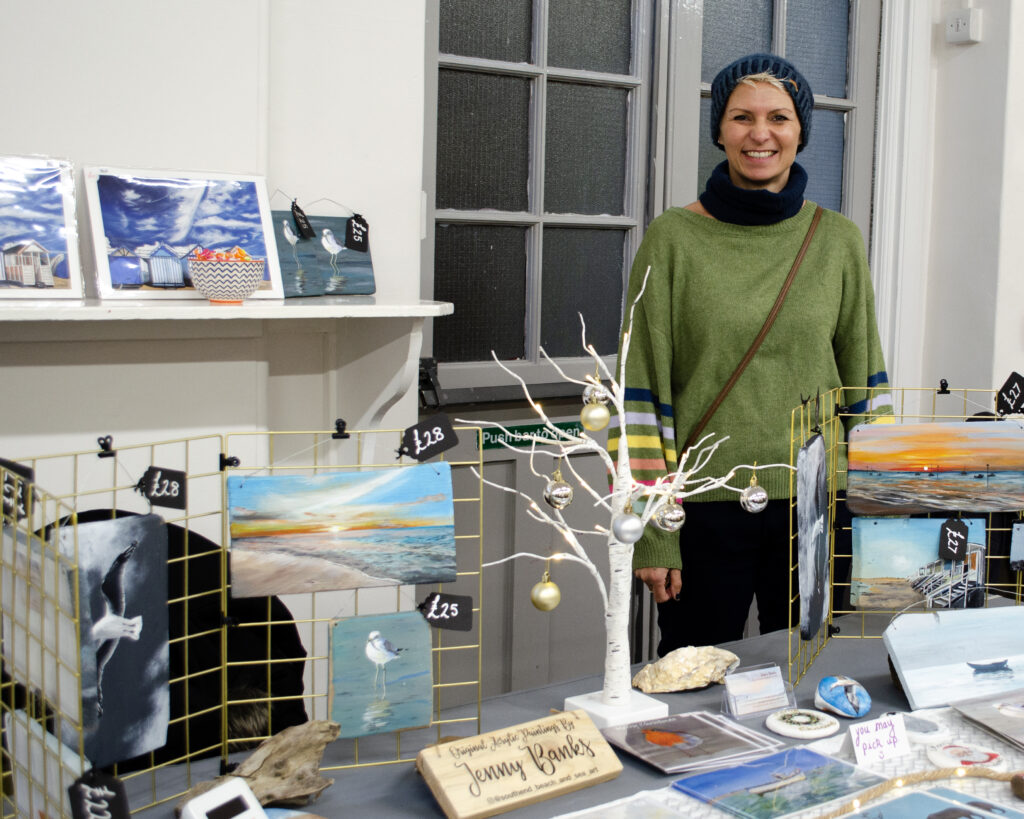 Hi. I am Jenny, I work full time in a local school, am a mum to a teenage boy and in my spare time, I love to paint!
I live close to the beach with my husband, son and dog. 
I mostly paint in acrylics onto either canvas or wood, and have a few large paintings also up for sale on my Sumup shop.
While out walking, we often take photos of the amazing sky we can see across the Estuary and just recently I decided to start painting these photos onto what I call, 'drift wood'…it's not real drift wood…as this is not easy to come by, but I like the idea that our beach photos come to life, and someone can take a little bit of the seaside home with them x
Thanks for reading!
Love, Jenny x